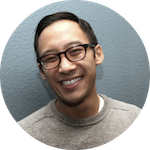 Hi! My name is Ryan.
I am a public health data scientist interested in open-science collaboration, machine learning, and data visualization. While health policy and bioinformatics questions make me tick, I find pleasure in tackling puzzles of any kind.
On my free time, I enjoy bicycling through the city and writing blog posts on a number of topics, including workflow optimization strategies, coding tutorials, and open data projects.
Come join me on a never-ending quest to clean, wrangle, and make sense of the world around us!
Education

Master's Degree, Public Health Informatics

Bachelor's Degree, Microbial Biology
Work

Building personalization and optimization into preventative healthcare.

Health policy, bioinformatics, and nutritional science research, emphasis on statistical analysis.

Analyzing and visualizing district and city-wide data to inform policy and government action.